Getting The Most Out of The Google Nik Collection With Photoshop CC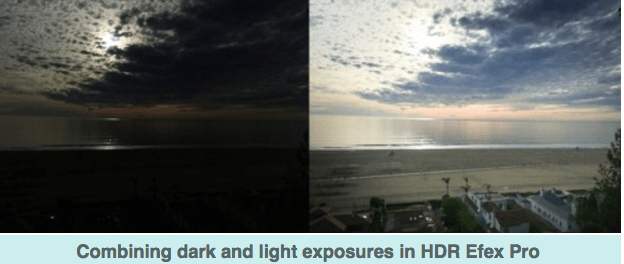 Adobe Photoshop and The Google Nik Collection tutorial Review – How to make photo magic with Adobe Photoshop and the free Google Nik Collection
View the Full Article | Return to the Site
As wonderful as The Google Nik Collection is, the true potential of The Nik Collection can only be realized when using it in conjunction with Adobe Photoshop CC.  As handy as the control points are within Nik, the ability to stack the different Nik effects in Adobe Photoshop as masks, allows you to paint in Nik's changes in light, color and contrast etc., unlocking the potential of the The Google Nik Collection, as demonstrated in the photo and video below.
 (To view any of the YouTube videos in full screen click on YouTube logo in the bottom right corner of the video after it begins to play)
Naturally, being able to navigate a workflow that incorporates both Photoshop and Nik requires some further study.  As does the ability Photoshop has to use Nik with smart objects as explained by Julieanne Kost here or in the video tutorial below.  (The technique to blend letters and create carved effect on 2D tombstone was realized after taking class with Jack Duganne and watching this tutorial from Lynda.com)
Next I will talk about Silver Efex Pro and why sometimes converting a photo from color to black and white is not only a good choice, but the best choice.  The photo below of Jon Hendrix was originally bathed in an ugly red spot light.
The greatest possibilities for recovering the majesty of singer Jon Hendrix lay in converting the image from color to black and white.  If we examine the different channels that make up the RGB photo in Photoshop, we can see there is one channel which looks pretty good on it's own.
You can now take that Red Channel and create a new document and edit that in Photoshop or Nik ( click here for an explanation).  In his introduction to Channels Are Everything on Lynda.com, Deke McClelland provides the definitive explanation on what channels are and how to use them, color modes (cmyk, lab color etc.,) and masks, allowing you to become the best photo editor possible. Click here to view the link to Deke's introduction to this course for free.
 You could try to a number of different techniques (blend modes, masking) to remove the ugly color and improve the exposure but take it from me, the only road home on this photo, is to convert it to black and white. A landmark in this process was the conversion developed by Russell Brown outlined in black and white conversion techniques pdf.  This conversion works so well because it allows you with the use of a few simple sliders to draw out the best each channel has to offer, in the way of blacks, whites, contrast and detail.  An example is outlined in the video below.
After converting it to black and white, I started with Viveza to get the detail and levels to the point where it was usable.   Using the paint option in Viveza, as I did with all the plugins in this Photoshop doc, allowed me the choice of where and how much of the effect to apply.   By changing the opacity of the brush you are painting into the mask with, you can make the effect subtler and blend it in as you start to stack your layers in Photoshop.
 Using a Silver Efx Pro 2 yellow filter provides a beautiful sepia tone that not only hid problem areas but increased detail while adding a stylish frame. Reducing the noise with Color Efex's dynamic skin softener got rid of the artifacts the sharpening caused.  There is a plugin in Nik called Dfine that does some noise reduction but for jobs like this I use dynamic skin softener.
HDR Efex Pro
A High Dynamic Range image covers a wider range of light to dark than any normal camera could possibly record.  If you expose for the darkest parts of the image you are likely overexposing or blowing out the brighter parts of the photo or vice versa.  The HDR images we are talking about are most often a sequence of photos, taken with various exposures (lighter and darker) and merged into a single photo that, with the help of the software, provides you a heretofore-unavailable combo of lights and darks.  With these software packages you can also perform a similar magic trick with a single image but even that digital slight of hand can not match the effect of the sequence of photos.
Though Photoshop has HDR Toning and HDR merging of more than one photo, it in my opinion doesn't compare to what Nik HDR Efex Pro does. Nik, is free but if you want to pay for a more advanced option, the least expensive and easiest packages are Aurora HDR or Easy HDR.  At $99, many still consider Photomatrix top of the heap, although it demands more of the user.  You could of course, do it the old fashion way, by combining two different images and then use all the tricks Nik offers along with Photoshop, 
 but HDR Efex Pro does it in a fraction of time. In addition, HDR EFex's Pro allows you to create a memorable shot from exposures taken when the light is all but gone.
Take a sequence into HDR Efex Pro and make adjustments including picking a profile from the left hand column.
 And finally you end up with a memorable image you could not have composed without the plugin.
For an in-depth tour of all the Nik plugins as well as suggestions as to the proper workflow which makes use of their output sharpener, please take the time to work your way through the The Introduction To Nik video channel.  All the intermediate and advance tutorials are on Google's Youtube Nik Learning Site.
All photos shot by Bob Hershon unless indicated otherwise
Published on Feb 09, 2017